Studio ComX® is a studio for conceptual design, specializing in the design and manufacturing of lifestyle products using original comics art while combining pop-art elements, and developing comic characters for licensing. 
All of the studio's pictures are handcrafted. The process begins with a pencil on paper drawing. Then the illustrations are ink painted (inking), computer scanned and processed on a digital painting software, using shading, color curves, and dynamic lighting. After the initial figure painting, experimentations are done with various colors, composition, etc.
The studio major inspiration source is life itself: interesting day to day situations, objects, people, movies, or just wild imagination. The pictures are influenced by several art styles, in some of the works the influence by Andy Warhol and Roy Lichtenstein is apparent, in others, that of the world of comics. The latter usually combines elements of several types of comics:
American comics (such as produced by companies like DC or Marvel): The figures style is more realistic; The shadows are stronger and more contrasting; The inking is more defined; Hair, out of more lines, unlike the chunks in Manga. 
Manga: Japanese comics. One of the most captivating elements of Manga is the large eyes. An additional characteristic is the light eloquent contour that heightens the colors. European comics (of the most famous examples are Astrix and Rin Tin Tin): comics that uses a very colorful coloring style. But colors are very basic, unlike the American comics where colors are bright and sparkling.
By choice, the studio avoids the use of super-heroes, to create ageless art, which will cater to a wider audience and not only restricted into the 'super-heroes' genre.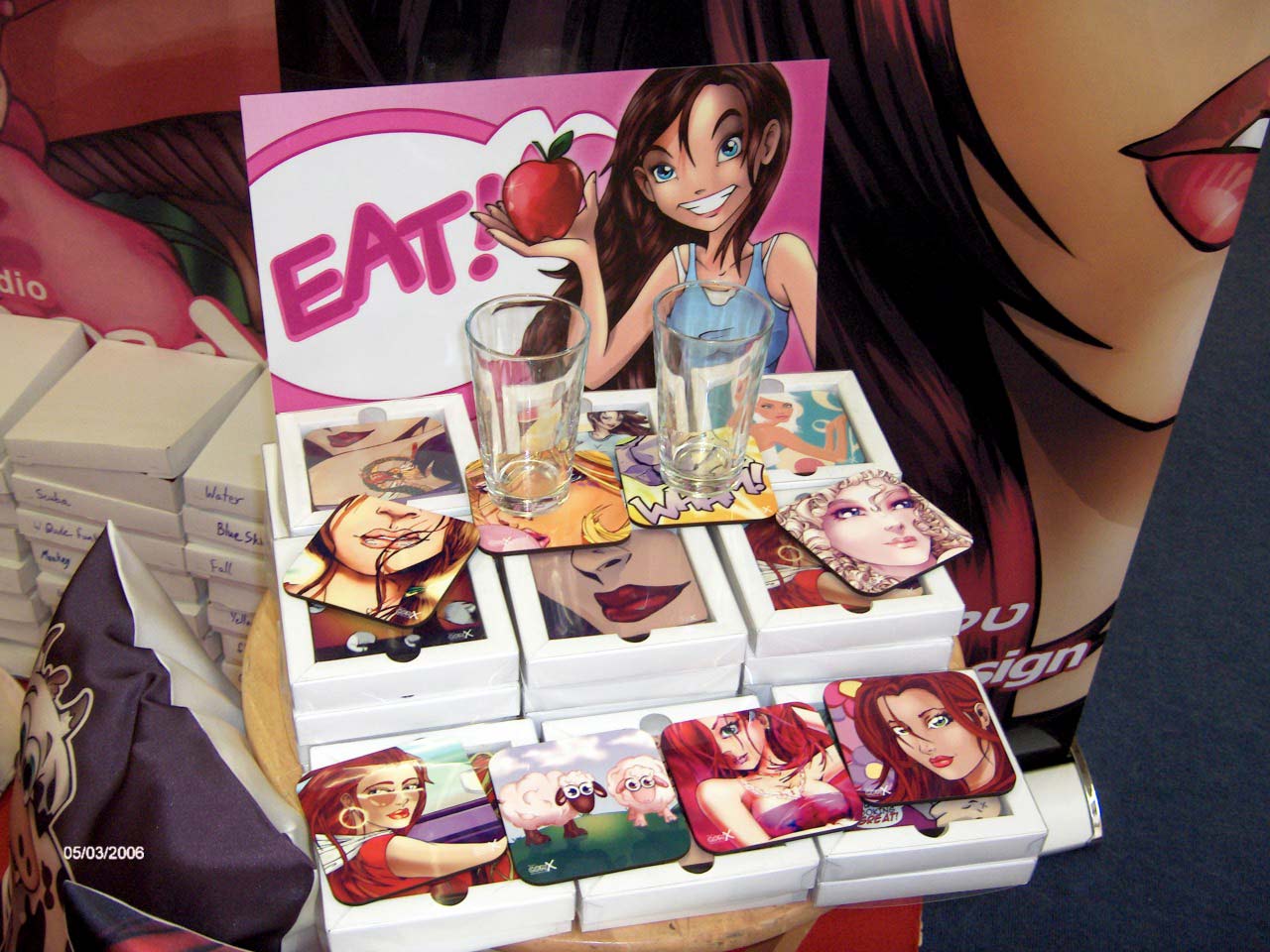 It all started in 2004 when We opened our studio, collected a great bunch of talented people, and started to created original comics artworks.
We used our original comic artwork to create products and started selling them in Dizengoff Center mall in Tel Aviv.
The studio started selling its art at the Dizengof Center artist fair, in Tel Aviv. The reactions to the studio products and art were amazing.
Soon enough, the studio started to sell its products in art fairs, shops, and malls all across Israel.
As the studio grew, it started to offer illustration services: character development, custom made illustrations, interior design based on comic art, illustrating characters for advertising agencies, etc.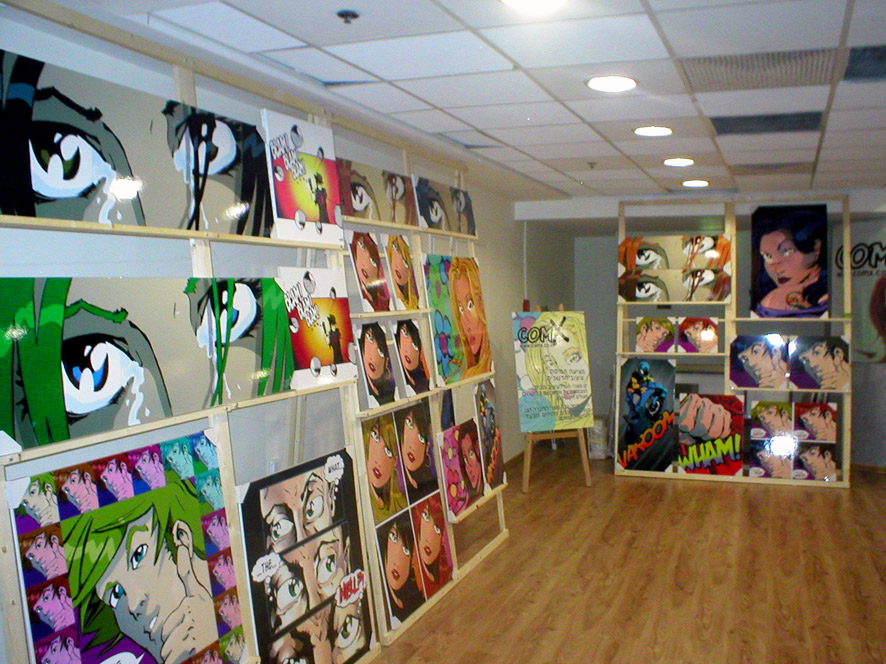 As we continued to grow, we have added more products to our collection and started to offer different design and illustration services to individuals and brands.
And we kept growing. People loved our products and our unique, vivid style. We started to get noticed by the media and by major brands.
Our first licensing deal was with Visa cal – Israel credit card company that bought the rights to use our artworks on their credit card.
Soon after that, we have signed a licensing deal for the production of back to school products featuring our character Bella The Cow©.